Posted on
By Maktaba Bookstore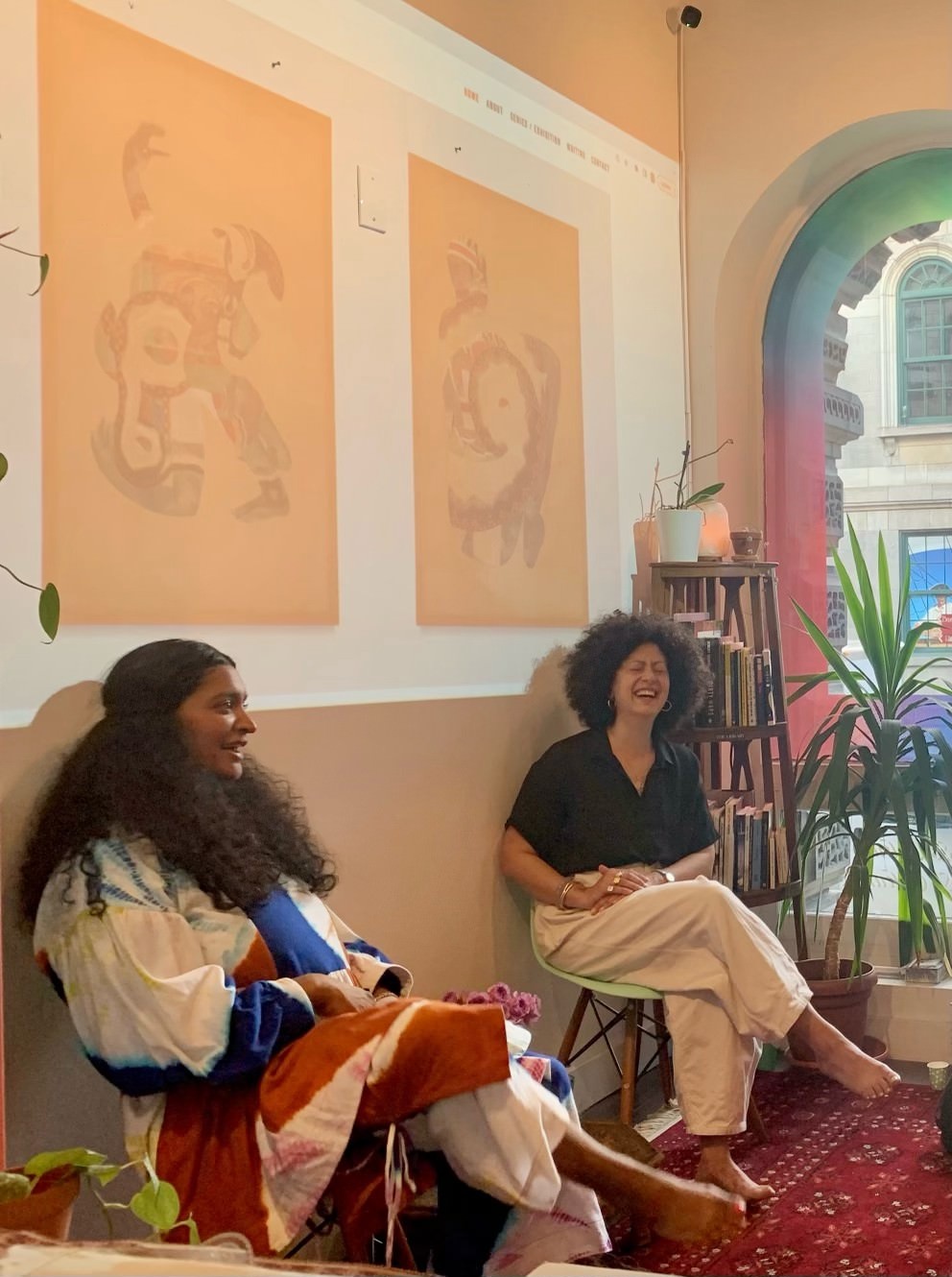 On August 1st, we were joined by Rajni Perera, repping Sri-Lanka via Toronto.
Our time together began with a moderated artist talk between Rajni and Sundus, where they dove into world-building, the science and fiction behind her process and navigating the art industry as a deeply-rooted artist.
To round off the talk, we walked over to Rajni's studio at Fonderie Darling for a studio tour of new and upcoming works.
About the artist:
Rajni Perera was born in Sri Lanka in 1985 and lives and works in Toronto. She explores issues of hybridity, futurity, ancestorship, migrant and marginalized identities/cultures, monsters and dream worlds. These themes come together to fuel explorations within a multimedia practice that includes drawing and painting, clay, wood, lanterns, new media sculpture, textile, and most recently, synthetic taxidermy. Perera seeks to open and reveal the dynamism of the icons, beings and objects she creates by means of a subversive aesthetic that counteracts antiquated, oppressive discourse, and acts as a restorative force. Perera's work is in the collections of the Art Gallery of Ontario, the National Gallery of Canada, the Sobey Foundation, and the Musée De Beaux Arts De Montréal.