Posted on
By Maktaba Bookshop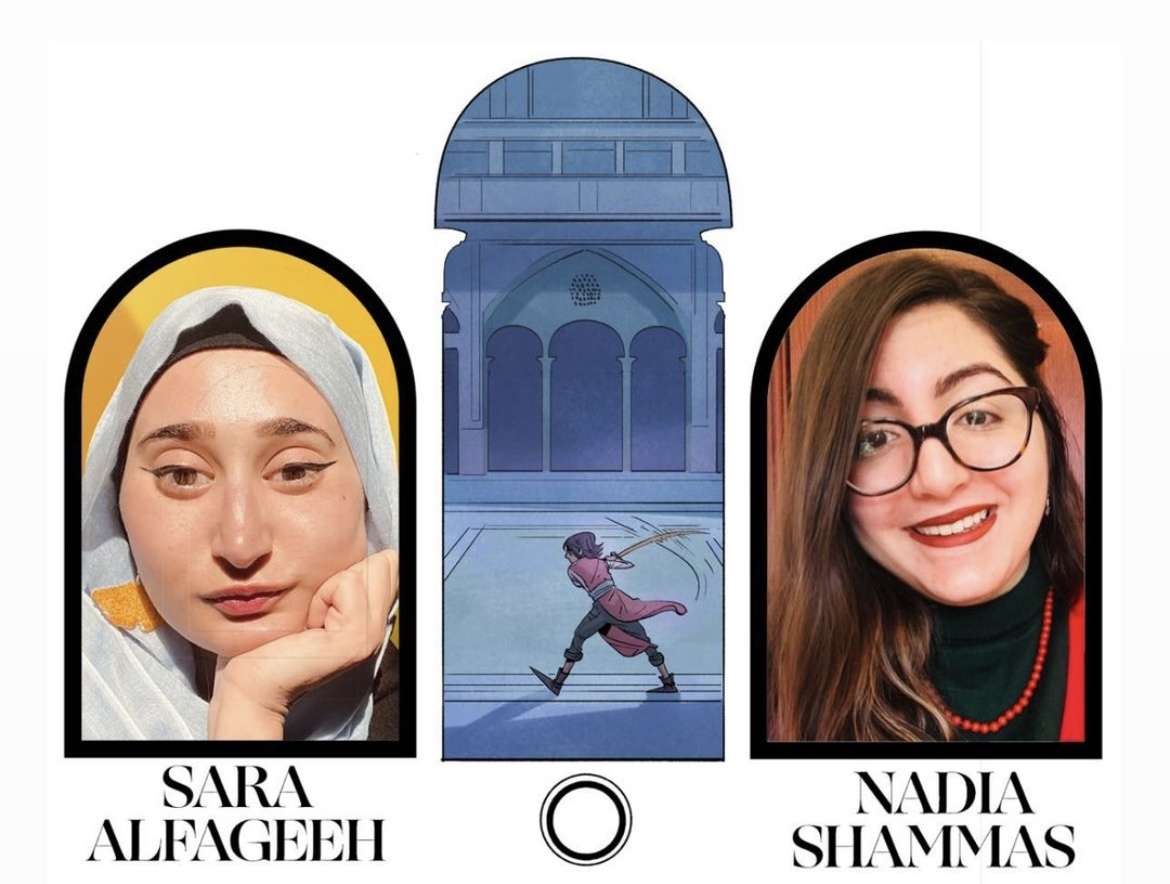 On May 25, we welcomed Sara Alfageeh and Nadia Shammas, authors of the award-winning graphic novel SQUIRE, for a meet-and-greet.
Sara Alfageeh, a creative director of Jordanian heritage, is an accomplished illustrator with a strong passion for history, education, depictions of empowered girls wielding swords, and the fusion of art and identity.
Nadia Shammas, a Palestinian-American writer, is also known for her notable works including "WHERE BLACK STARS RISE" and "MS. MARVEL: STRETCHED THIN."
Together, they combined their talents to create "SQUIRE", a graphic novel that brings to life a mesmerizing Middle Eastern fantasy world.